WE WILL UPDATE WHEN NEW DATE IS FINAL:
Learn about black bears in the wild and enjoy a sumptuous gourmet meal and support the North Bay Bear Collaborative.   Tickets are very limited, so get yours now.
Your Day
We will explore remote areas of Sugarloaf Ridge State Park looking for bear sign and habitat.  The lucky few participants will learn how to identify scat, bedding places and nursery trees.  Participants will hike 3-5 miles over sometimes rough terrain.   After the hike, the group will enjoy a locally sourced and foraged gourmet lunch served al fresco in a spectacular setting.   (Foraged outside of the Park)
Your Guides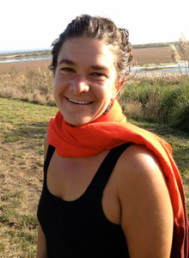 Your guides are Megan Walla Murphy, a renowned researcher and tracker, and Coby Leibman a tracker and foraging-focused Chef.
Our Cause
North Bay Bear Collaborative
Keeping North Bay Bears Wild and Healthy
As the North Bay's black bear population grows, challenges may arise managing the bear-human relationship. Simply put, humans have forgotten how to live with bears in relative peace.
The North Bay Bear Collaborative (NBBC) is a working group of public agencies, non-profit conservation groups, landowners, and individuals committed to proactively address these potential challenges. Through research, community outreach and infrastructure improvements, the NBBC's goal is to keep both our human and bear populations safe and resilient.   We have forgotten our bear culture.
DNA Research Project
Wildlife cameras and other evidence show increasing numbers of black bears moving into broader areas of Sonoma and Napa counties. But how many are there? Where are they are living? Where did they migrate from, and how are they related?
The NBBC's DNA research study is designed to begin answering these questions. Teams of researchers and volunteers will look for bear scat (feces) and fur across 16 plots of 16 square kilometers in Napa and Sonoma counties. Researchers at UC Davis will then perform genetic analysis on scat and fur samples the teams collect.
This research is vital to understanding our local bears and identify proactive steps we can take to reduce potential human-bear conflicts.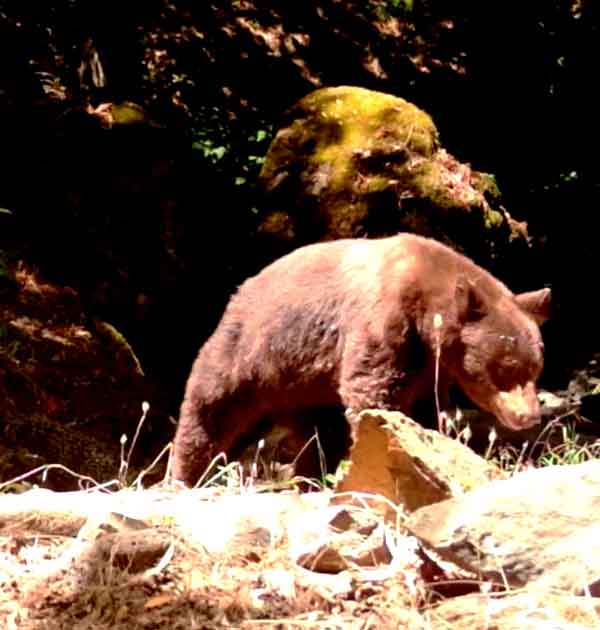 NBBC Members
Sonoma Ecology Center
CA Dept. of Fish & Wildlife
Sonoma County Regional Parks
Meghan Walla-Murphy
Kashia Band of Pomo Indians
Pepperwood Preserve
CA State Parks
Napa Land Trust
Sonoma Land Trust
Audubon Canyon Ranch
Sonoma County Open Space
Sonoma County Wildlife Rescue
Recology North Bay
Plus many eager volunteers and community scientists.
Please Support Our Work!