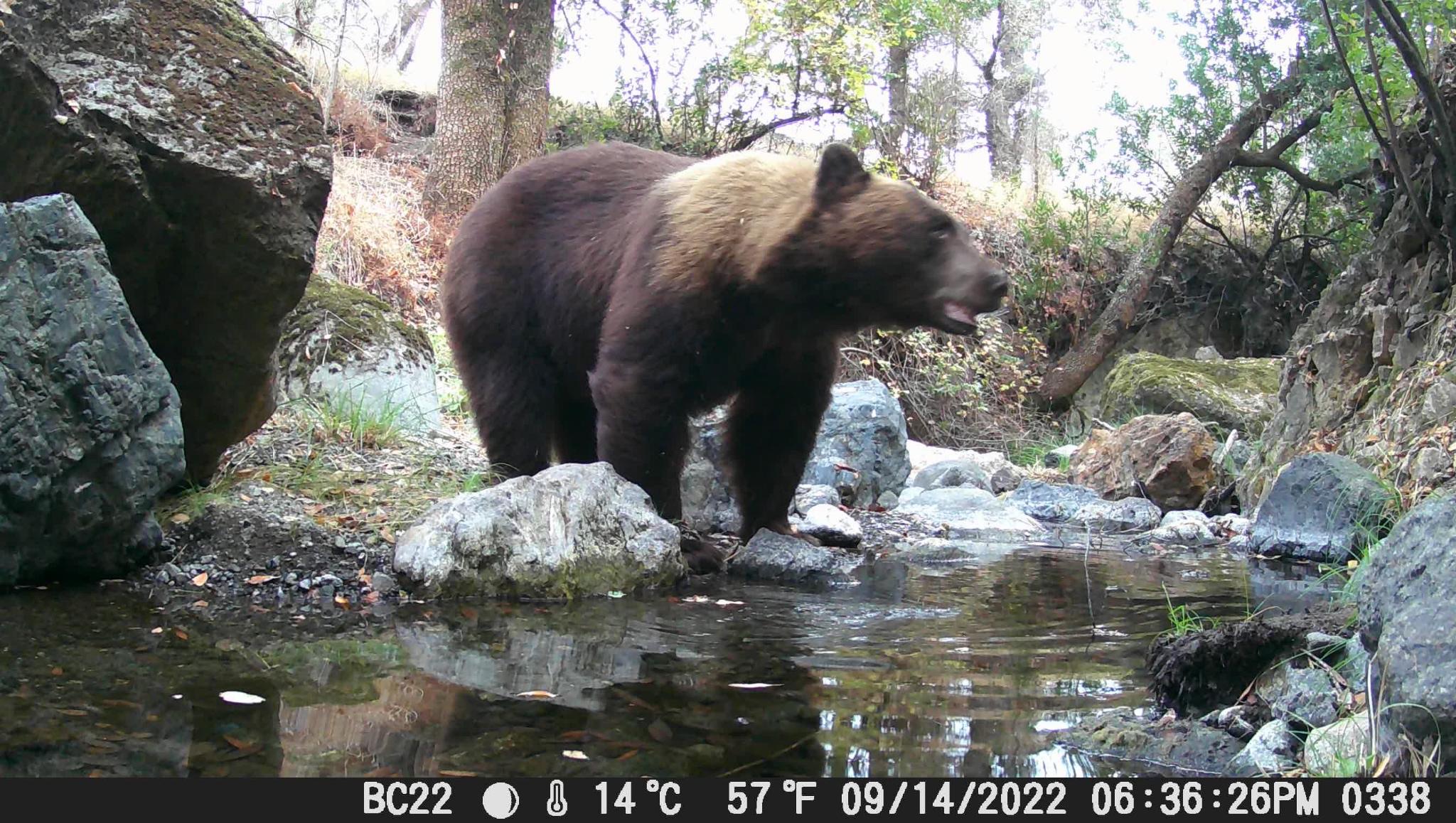 Join the North Bay Bear Collaborative (NBBC) and its Lead Scientist Meghan Walla-Murphy on a special day to learn how to track bears in the field.  This one-of-a-kind fundraiser will be held at the Pepperwood Preserve and all proceeds will go to the NBBC's efforts to keep black bears wild and safe in the North Bay.
The day will start with 3-4 hours in the field looking for bear signs and bear habitats.   Learn to identify bear tracks, scat, bedding sites, tree markings, and more.  We are not attempting to find and approach a bear and seeing a bear would be very unlikely.   Our lead researcher Meghan has yet to see a bear in Sonoma County (other than on our cameras).   After the time in the field, you will join your fellow safari participants and NBBC leaders, and volunteers for a gourmet meal prepared by Still Hungry Catering.
Very limited attendance.  Only 12 attendees.   Get your tickets now for this one-of-a-kind experience.  Tickets for this amazing day and gourmet lunch are $275.